News
Posted by Dave Wilson on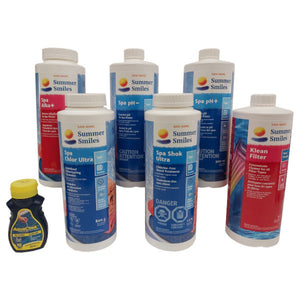 Maintaining the chemical balance of your hot tub is crucial to ensure the water is safe for soaking and to prevent damage to the hot tub and its equipment. Here are some of the essential chemicals you will need for your hot tub: Chlorine or Bromine: Chlorine or bromine is the most common sanitizer for hot tubs and is used to kill bacteria and other microorganisms in the water. It's available in various forms, including granules, tablets, and liquid. pH Increaser and Decreaser: The pH level of your hot tub water should be maintained between 7.2 and 7.8. If the...
Posted by Dave Wilson on
Order online and pick up in store with Splash Pool & Spa - Peterborough!