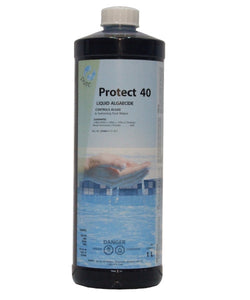 Pure Protect 40 - Liquid Algaecide
Pure Protect 40 controls algae in swimming pool water.

Non-foaming, non-metallic.

Helps flocculate dead algae and sedimentation to pool bottom for easy cleaning. Used with an initial dose for waters that do not contain visible algae.

Super chlorinated according to the instructions for water having visible algae.
---
We Also Recommend